Bitcoin Mining Pavilion
NEW for 2023! The NAPE Bitcoin Pavilion.
NAPE is partnering with the Texas Blockchain Council to debut the new Bitcoin Pavilion at the 2023 NAPE Summit. This is an exciting evolution and next step in the vision for NAPE Summit to be the premier venue for energy professionals covering oil and gas, renewables and now bitcoin mining as a natural and valuable partner to the broader energy industry.
The Bitcoin Pavilion will include education, exhibitors and company presentations showcasing technology and opportunities for investment. It will provide the largest venue for oil and gas professionals to establish partnerships and explore how to incorporate this powerful tool into an effective asset management strategy.
"I'm confident that by the end of NAPE Summit, many attendees will find that the concept of 'bitcoin drilling' won't seem like such a novel idea," said Steve Kinard, director of bitcoin mining analytics at the Texas Blockchain Council.
Interested in joining the Bitcoin Mining Pavilion?
We offer a variety of sponsorships, booth sizes and advertising opportunities that are designed to put your company in front of the right people. Whether you're interested in exhibiting, sponsoring, advertising — or all three — talk to us today at exhibit@napeexpo.com.
BMP SCHEDULE
Thursday, February 2, 2023
2:30-3 p.m.
Session 1

3-3:30 p.m.
Session 2

3:30-4 p.m.
Session 3
4-4:30 p.m.
BMP Prospect Previews
Schedule subject to change.
AAPL CEUs TBD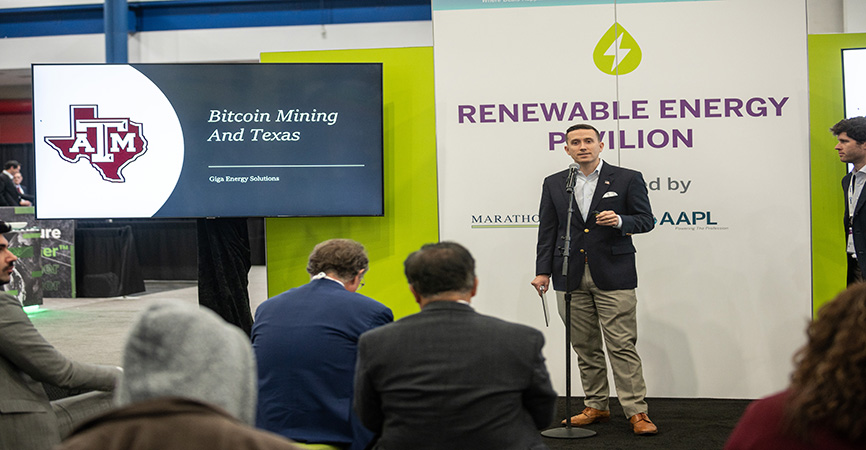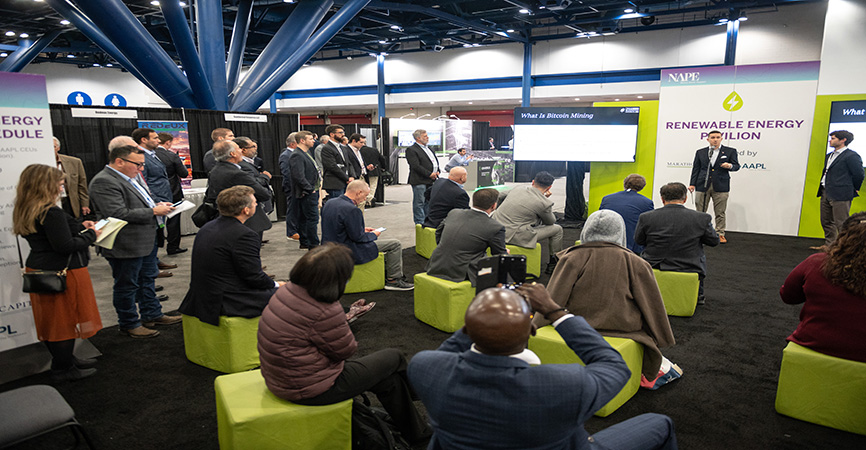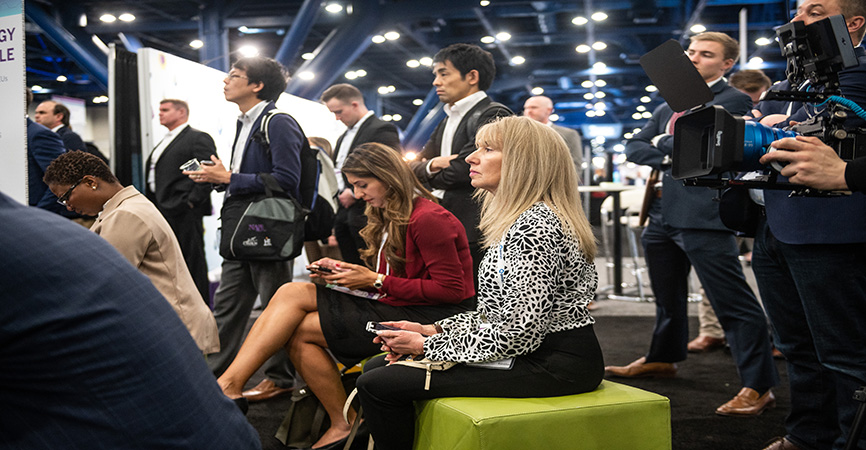 BMP SPEAKERS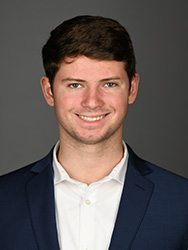 Bitcoin Mining: Monetizing Stranded Gas & Alternatives to Flaring
Synopsis: Providing an overview of bitcoin mining, Giga Energy co-founder Brent Whitehead will explain how bitcoin and flared gas collide and why bitcoin is the best solution to flaring. He will also discuss emissions reduction with flare gas in bitcoin mining.
Speaker Bio
Brent Whitehead is the co-founder of Giga Energy. Giga provides flare mitigation by deploying onsite power generation and bitcoin data centers. Giga focuses on being a vertically integrated natural gas bitcoin mining company. Whitehead comes from an oil background, which led him to entrepreneurial ventures in the energy space. He attended Texas A&M University, where he studied industrial distribution.
Read More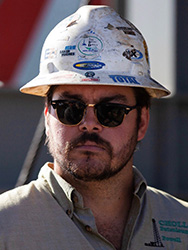 Speaker Bio
Gideon O. Powell is the chairman & CEO of Cholla Inc., a private exploration & development company. Under his leadership, Cholla continues oil and gas exploration company while also leading the company's investments in energy opportunities such as bitcoin mining and energy campus development. In early 2017, Powell stepped away from his day-to-day role at Cholla to study the global power markets for investable CO2 utilization projects. Through this work, he and his team identified bitcoin mining as a demand response opportunity to help strengthen the ERCOT grid, alleviating the intermittency problems caused by renewable energy. This led Powell and his team to develop HODL Ranch — the world's first hyperscale bitcoin mining campus. Located in Ward County, Texas, HODL Ranch was home of the first load only controllable load resource in ERCOT.
Powell is passionate about wildcatting, energy markets, bottom-up innovation, individual liberty and building strong communities. He spends his spare time on supporting criminal justice reform, scouting new bitcoin mining campuses opportunities and enjoying time with friends and family. He is actively involved as an adviser to Buried Alive, an initiative focused on ending mass incarceration in America and is a member of Stand Together, a philanthropic organization that empowers people dedicated to helping others improve their lives. He serves on the advisory board of the MIT Energy Club and resides in Dallas with his wife and four children.
Read More