NAPE + OTC Joint Session
Wednesday, August 18

SYNERGY IN ENERGY
Navigating the Energy Transition
Join NAPE and the Offshore Technology Conference (OTC) for a jointly organized fireside chat of industry leaders as they discuss the energy transition journey.
Oil and gas leadership has traditionally focused their strategic planning on geographies, hydrocarbons, and policy but with the introduction of the energy transition, Kimberly Krieger, COO – Production of BPX Energy Inc. and Chris Golden, Senior Vice President U.S. Upstream & U.S. Country Manager with Equinor will discuss how their corporate strategies have changed.
Krieger and Golden will discuss new end-customers and stakeholders that have developed due to the energy transition, how policy and regulatory changes have affected their business, changes to the workforce, revenue expectations and how they repurposed assets.
1 AAPL CEU
SPEAKERS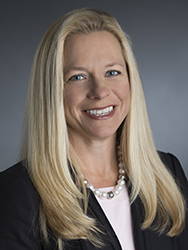 Kimberly Krieger
COO – Production, BPX Energy Inc.
Prior to joining BPX Energy in 2014, she held several leadership and engineering roles with BP in Alaska, Trinidad & Tobago and the Gulf of Mexico that helped shaped the leader she is today. She enjoys mentoring, innovation and values lifelong learning. Her passion for cultivating STEM interest for female students earned her national recognition as a 2019 STEP Ahead Award recipient by the National Association of Manufacturers. Krieger serves on the board of directors for the Texas Oil & Gas Association and Houston Christian High School. She holds a bachelor's degree in petroleum engineering from the University of Wyoming and is a 2017 graduate of the Stanford Graduate School of Business Executive Program. She and her husband work to balance their careers and treasure time with their teenage daughters.
Read More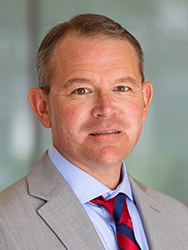 Chris Golden
Senior Vice President U.S. Upstream & U.S. Country Manager, Equinor
Golden joined Equinor in 2018 from the position of global security, health and environment manager for ExxonMobil Production Company. Prior ExxonMobil assignments included management of producing assets in the Gulf of Mexico, and international assignments overseeing operations offshore Malaysia, joint interest assets in Qatar and engineering projects in Angola.
Golden obtained a bachelor's degree in mechanical engineering from Auburn University in 1996.
He is chairman of the Marine Well Containment Company and a current board member of the National Ocean Industries Association, American Petroleum Institute and Spindletop Charities.
Read More