Renewable Energy Pavilion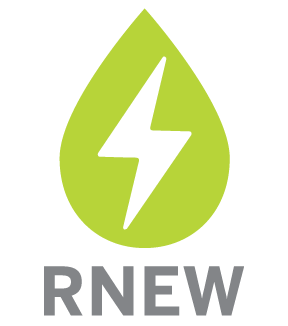 New in 2021, NAPE Summit will include another avenue to connect, reconnect and make deals happen: The Renewable Energy Pavilion! This dedicated space on the expo floor is for sponsors, exhibitors and attendees who work in renewables or are interested in learning more about sustainable energy opportunities.
The REP will host education sessions featuring speakers from E&P companies and renewable energy companies as well as provide signature NAPE networking opportunities and educational materials in the pavilion.
Read Director of NAPE Le'Ann Callihan's article on this new expansion.
Interested in joining the Renewable Energy Pavilion?
We offer a variety of sponsorships, booth sizes and advertising opportunities that are designed to put your company in front of the right people. Whether you're interested in exhibiting, sponsoring, advertising — or all three — talk to us today at exhibit@napeexpo.com.
REP SCHEDULE
THURSDAY, AUGUST 19, 2021
2:00 pm – 2:30 pm
REP Session: Finance & Investment
2:30 pm – 3:00 pm
REP Session: Market Trends & Outlook
3:00 pm – 3:30 pm
REP Session: Technology Innovation
3:30 pm – 4:15 pm
REP Prospect Previews
4:15 pm – 5:30 pm
Early Cocktail Reception
FRIDAY, AUGUST 20, 2021
10:30 am – 11:30 am
REP Networking Brunch
Schedule subject to change.
REP SPEAKERS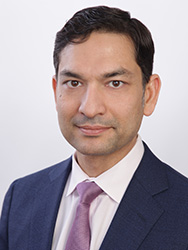 Alok Garg
Head & Managing Director, Renewables & Asset Finance, Wells Fargo Bank
---
Alok Garg has 20 years of experience in power, renewables and project finance and leads Wells Fargo Energy Group's efforts in the Renewables & Asset Finance space. He started the Renewables Corporate & Investment Banking business at Wells Fargo in 2014 building it into an industry leading team. Prior to that, he spent 12 years at Scotiabank focused on leveraged and project finance transactions. He started his career as an Associate at Enron Corp where he worked on commodity structuring, M&A and principal investment transactions.
He received an MBA from Georgetown University, Washington DC where he was a Dean's Scholar with full scholarship. He has a B.A. Honors in economics from University of Delhi and is a CFA charter holder.
Read More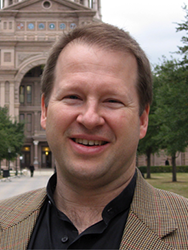 Mike Sloan
Chief Strategy Officer, Synergetic
---
Mike Sloan is a Texas-based renewable energy consultant assisting energy companies and governments globally with development of power projects using wind, solar, and bioenergy. After completing Mechanical Engineering degrees from Notre Dame and UT Austin, Mike started his career as a clean energy "pioneer" long before utility-scale wind or solar had come to Texas, assisting some of the world's largest renewable energy development companies with prospective projects in the Western U.S., Hawaii, Europe and Africa.
Serving in various volunteer capacities focused on energy and economic development for Texas Governors Richards, Bush and Perry, Mike achieved national recognition for his leadership role in the development of Texas' highly acclaimed "energy policy" for renewable energy development and proactive electric transmission (the $7 billion CREZ transmission plan enabled $40 billion in new wind and solar). During his tenure managing The Wind Coalition trade association, Texas became America's #1 wind power state (wind capacity increased 200-fold) and regarded as a "best practices" model for the nation. Since 2015, Mike has primarily worked with solar, storage and infrastructure development in North America, the Caribbean and Africa.
Mike is an advocate for foster kids, a lousy fisherman, and still a pioneer – living in an 1850's frontier house outside San Antonio, built by a Tejano soldier who had fought at the Alamo to help earn Texas' freedom.
Read More