Global Business Conference
Wednesday, February 7, 2018 | 9:00 am - 4:30 pm
The NAPE Global Business Conference features presentations that explore the industry's most pressing topics. Several "C-suite" presenters are brought to one stage the day before the Expo doors open, offering attendees extra networking time while receiving exclusive insights into the oil and gas industry.
Global Business Conference Speakers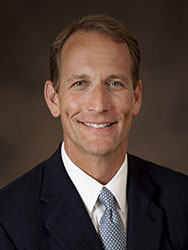 Doug Lawler
Doug Lawler has been President and Chief Executive Officer of Chesapeake Energy since June 2013. Before joining Chesapeake, Mr. Lawler served as Senior Vice President of International and Deepwater Operations at Anadarko Petroleum Corporation and as a member of Anadarko's Executive Committee from July 2012 to June 2013. Prior to that time, he served as Anadarko's Vice President of International Operations from December 2011 to July 2012, Vice President of Operations for the Southern and Appalachia Region from March 2009 to July 2012 and Vice President of Corporate Planning from August 2008 to March 2009. Mr. Lawler began his career with Kerr-McGee Corporation in 1988 and joined Anadarko following its acquisition of Kerr-McGee in August 2006.
Mr. Lawler currently serves on the Board of Directors of Pilot Flying J, the American Petroleum Institute, State Chamber of Oklahoma, Greater Oklahoma City Chamber, United Way of Central Oklahoma, Harold Hamm Diabetes Center and the Oklahoma State Fair. He is a Senior Advisor to the University of Oklahoma's Price College Board of Advisors and a member of Rice
University's Jones Graduate School of Business Council of Overseers. Mr. Lawler graduated from the Colorado School of Mines in 1988 and from Rice University in 2002.
Read More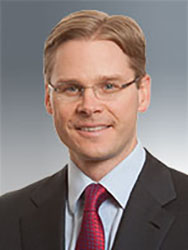 Wil VanLoh
"The Changing Role of Private Equity in the Energy Industry"
Wil VanLoh is the President and CEO of Quantum Energy Partners, which he co-founded in 1998. Quantum manages a family of energy-focused private equity funds, with more than $13 billion of capital under management. Wil also serves as Chairman of the firm's Executive and Investment Committees. In these capacities, he leads the firm's investment strategy and capital allocation process, working closely with the investment team to ensure its successful implementation and execution. Prior to co-founding Quantum, Wil co-founded Windrock Capital, Ltd., an energy investment banking firm specializing in raising private equity for and providing merger, acquisition and divestiture advice to private energy companies. Prior to Windrock, he worked in the energy investment banking groups of Kidder, Peabody & Co. and NationsBank. He holds a B.B.A. in Finance from Texas Christian University.
Read More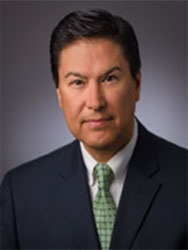 Joseph Mills
"The Anatomy of a Restructuring: Samson Resources II, LLC"
Joseph A. Mills is an accomplished, results-driven CEO and Board Member with a history of success throughout the entire oil and gas industry business lifecycle, from startups to managing large publicly traded E&P and Midstream companies. Mr. Mills has extensive industry experience in the Mineral, Upstream and Midstream industries.
In February 2017, Mr. Mills was appointed as the President and Chief Executive Officer of Samson Resources II, LLC ("Samson"). Samson is a privately held E&P company with over 490,000 net acres and producing assets located in East Texas/North Louisiana, the Powder River Basin and the Green River Basins of Wyoming. Mr. Mills will lead the strategic and operational direction of the Company to maximize shareholder value and exploit the large resource base of the Company.
Mr. Mills formerly served as the Chairman and Chief Executive officer of Eagle Rock Energy Partners, where he was responsible for managing and creating the strategic direction and vision of the Company and managing its growth as an E&P and Midstream Master Limited Partnership (MLP). Mr. Mills led the successful sale of Eagle Rock's midstream business for over $1.34 Billion to Regency Energy Partners in 2014 and then led the sale and merger of the Partnership to Vanguard Natural Resources in October, 2015 for total consideration of $605 MM.
Prior to Eagle Rock Energy Partners, Mr. Mills was the Founder and Chief Executive Officer of Montierra Minerals and Production, L.P. (a portfolio company of Natural Gas Partners). Mr. Mills was responsible for the formation of the partnership and led the successful acquisition of oil and gas fee mineral properties and non-operated working interest assets across the United States. Mr. Mills sold the assets of the company for $136 MM to Eagle Rock Energy Partners in May 2007 which then Mr. Mills became Chairman and CEO of Eagle Rock Energy Partners.
Prior to Montierra, Mr. Mills served as SVP of Operations for Black Stone Minerals Company, L.P. and as the Senior Vice President of M&A/GOM for El Paso Production Company. Mr. Mills served in various leadership positions at El Paso Production Company where he led the acquisition and divestiture activities for El Paso Production Company as well as managing the development and production operations of the GOM Business Unit. Mr. Mills began his professional career with Sonat Exploration Company, where he managed all facets of the exploration, drilling and production activities in the Gulf of Mexico, Permian Basin and Mid-Continent regions.
Mr. Mills holds an MBA, Finance, from the University of Houston and a BBA, Petroleum Land Management, from the University of Texas, Austin. He currently serves on the University of Houston Energy Advisory Board and on the Houston Producers Forum Board. Mr. Mills has served on the Board of Directors of Eagle Rock Energy Partners, L.P. (NASDAQ: EROC), CUI Global, Inc., (NASDAQ: CUI); the Texas Alliance of Energy Producers and the Texas Pipeline Association.
Read More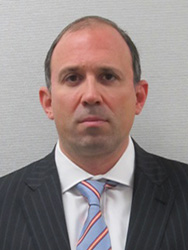 Anatol Feygin
Anatol Feygin joined Cheniere Energy in March 2014 as Senior Vice President, Strategy and Corporate Development. Prior to joining Cheniere, Mr. Feygin worked with Loews Corporation where he spent six years as Vice President, Energy Strategist and Senior Portfolio Manager. In these roles, he developed forecasts for Loews' three energy platforms (upstream, midstream and services), identifying risks and making capital allocation decisions. Prior to joining Loews, Mr. Feygin spent three years at Bank of America as Global Head of Commodity Strategy and as a Senior Analyst covering natural gas pipelines, distributors and Master Limited Partnerships. Mr. Feygin began his finance career at J.P. Morgan Securities where he covered natural gas pipelines, distributors and electric utilities as a Senior Analyst. Prior to earning his MBA he worked for Degussa Corporation in various technical and managerial capacities. Mr. Feygin earned his BS in Electrical Engineering from Rutgers University and his MBA in Finance from the Leonard N. Stern School of Business at NYU.
Read More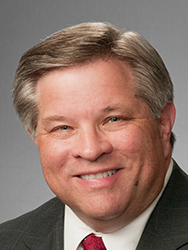 Michael Pearson, Moderator
Panel Discussion: "Navigating Through the New Oil and Gas World"
Michael P. Pearson is the chair of Jackson Walker's Energy practice group. With more than 38 years in practice, Mike has experienced first-hand the boom-bust cycle of the energy industry at least five different times since the 1970s and its impact on oil and gas producers, pipeline and midstream companies, energy commodity marketing and trading companies, and their lenders and capital providers. The breadth and depth of Mike's experience gives him a nuanced and sophisticated understanding of the energy industry, which provides great value to his clients.
Read More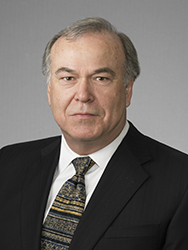 Jerry Schuyler
Panel Discussion: "Navigating Through the New Oil and Gas World"
Jerry R. Schuyler is Chairman of the Board of Gastar Exploration, Ltd. (GST) based in Houston, Texas. He was elected to the board in August, 2014. Mr. Schuyler is also an independent Director of Penn Virginia Corporation (PVAC). In addition to the two current Boards of Directors, Mr. Schuyler served as Independent Director for Yates Petroleum Corporation until the company was sold in October, 2016; Rosetta Resources, Inc. (ROSE) from December, 2013 until the Company was sold in 2015; and privately held Gulf Coast Energy Resources, LLC. until the sale of the Company in April, 2015.
In 2007, Mr. Schuyler joined a private start-up oil and gas company, Laredo Petroleum, Inc. in Tulsa, Oklahoma. He was promoted to President and Chief Operating Officer in 2008. He retired in 2013. During Mr. Schuyler's tenure, Laredo grew from a private equity financed start-up company into a publicly traded company listed on the NYSE with a total enterprise value of about $5 billion.
Prior to joining Laredo, Jerry was Executive Vice President responsible for domestic exploration and production with St. Mary Land & Exploration Company, from 2003 – 2007, and Dominion Exploration and Production, from 2000 - 2002. Earlier in his career of 22 years with ARCO, he held a variety of positions, including Prudhoe Bay Field Manager, Manager of Worldwide Exploration and Production Planning and President of ARCO Middle East and Central Asia. Mr. Schuyler holds a B.S. in Petroleum Engineering from Montana Tech (77) and attended numerous business courses at University of Houston.
Read More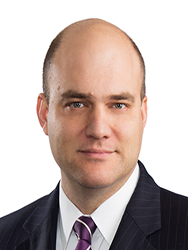 Jason Binford
Panel Discussion: "Navigating Through the New Oil and Gas World"
Jason Binford is a Dallas-based partner in the financial restructuring and reorganization practice group of Gardere Wynne Sewell, LLP and a member of the firm's global supply network industry team. He draws on his experience as a corporate litigator and an attorney board certified in business bankruptcy law to assist in every aspect of a financial reorganization, whether inside or outside the courtroom. Mr. Binford has represented debtors, creditor committees, lenders, creditors and every other meaningful stakeholder in large to midsize Chapter 7 and 11 cases across a diverse set of industries. He has been recognized through board certifications from the Texas Board of Legal Specialization and the American Board of Certification, as well as being named a Rising Star and a Super Lawyer by Thomson Reuters every year since 2011.
Read More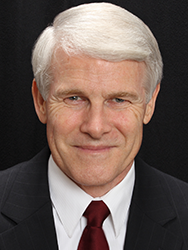 J. Keith Couvillion, Moderator
OCS Panel Discussion: "The Lifecycle of an Offshore Lease – The Changing Landscape"
J. Keith Couvillion is currently Chevron's North America Exploration and Production Company's Land Advisor for onshore and offshore activities in the United States and Canada. Mr. Couvillion originally joined Texaco after graduating from college and has worked either onshore or offshore for over 38 years in many capacities supporting Texaco's, and now Chevron's, exploration and production operations onshore and offshore in the Gulf of Mexico region.
Mr. Couvillion is active in many industry trade and professional associations supporting Outer Continental Shelf (OCS) activities. He is a past Chairman of the OCS Advisory Board and API Offshore Issues Subcommittee. Mr. Couvillion is a frequent presenter in industry and academic forums both domestically and internationally addressing various offshore issues. He also has published numerous articles on topics of interest to the offshore industry.
Mr. Couvillion graduated from Lamar University in 1978 and 1979 where he obtained both a Bachelors and Master's Degree in Business
Read More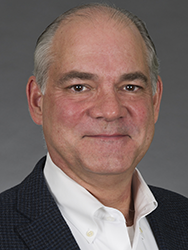 Frank Meyer
OCS Panel Discussion: "The Lifecycle of an Offshore Lease – The Changing Landscape"
Frank Meyer has over 33 years of experience in the Oil & Gas industry and has worked the Gulf of Mexico since 1997. He is currently the Deepwater GOM Land Manager for Anadarko Petroleum Corporation and his team is responsible for handling both development and exploration activities. Prior to joining Anadarko in 2000, Frank worked at Texaco Inc. in New Orleans for over 15 years. Son of a Landman, Mr. Meyer initially attended the University of Mississippi as a Psychology major but then transferred to the University of Houston and earned a Bachelor of Science degree in Petroleum Land Management.
Read More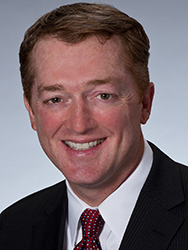 Marty Tate
OCS Panel Discussion: "The Lifecycle of an Offshore Lease – The Changing Landscape"
Marty received Bachelor of Science degrees in economics and psychology from Texas A&M University in 1989 and a Doctor of Jurisprudence degree from Texas Tech University School of Law in 1993. He became a member of the Texas State Bar in 1993. After law school he worked as an associate attorney at Stibbs & Burbach in the Woodlands from 1993-1998, focused primarily on commercial and insurance defense litigation. Since 1998 he held various roles starting with Occidental Energy Marketing, Nexen Petroleum, and most recently as a senior attorney at BP America. In 2012 he joined BHP Billiton Petroleum as Senior Manager for Upstream Agreements. During his time at Nexen and BP, Marty's primary responsibility was to provide legal support for exploration, midstream and production teams, with a focus on typical Gulf of Mexico matters. While at BP he served as the lawyer for the team responsible for implementing the technical and organizational changes called for by BP's Deepwater Horizon Accident Investigation Report. Since joining BHP in 2012, he has served as Senior Manager of Negotiations and Upstream Agreements for the Gulf of Mexico and in September of 2017 became Head of Upstream Agreements for BHP's conventional petroleum business. Marty has been a member of the OCS Advisory Board since joining BHP and is the 2017-2018 Chairman of the OCS Advisory Board.
Read More