Government Affairs Session
The NAPE Theater will feature a presentation from a government affairs representative to inform attendees about federal regulations, reforms, and updates concerning the energy industry.
2021 SPEAKER COMING SOON
PREVIOUS SPEAKER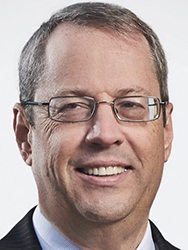 David Porter
A New Generation of Regulatory and Legal Challenges Plus the Same Old Ones
SYNOPSIS
For the last half-century, the oil industry primary regulatory challenges have come from regulations that tend to hamper production. Regulations were generally (though not always) well intentioned to solve safety and environmental concerns. Now we are facing a new generation of regulations and laws that are even more dangerous to the oil industry because they hamper the sales of hydrocarbons. There are new mandates by many US states as well as foreign nations requiring a certain percentage of zero emission vehicles be sold by certain dates. Many of these same entities are requiring a certain percentage of renewable energy for electric generation. Now they are turning to blocking pipelines to discourage the use of natural gas. This new wave of regulatory activity is not aimed at safety or environmental concerns, but is aimed at shutting down hydrocarbon's production. This would be a serious blow to the economy.
BIO
David Porter was elected to a six-year term as Texas Railroad Commissioner in November of 2010. While in office, he was appointed to the Interstate Oil and Gas Compact Commission as the official representative of Texas by Texas Governor Rick Perry. He served as first vice chairman of IOGCC in 2016. Mr. Porter was also elected by his peers to be Chairman of the Texas Railroad Commission in 2015 – 2016. Among Chairman Porter's signature issues while on the commission were the Eagle Ford Shale Task Force, use of natural gas as a transportation fuel, water recycling and other rule updates. After deciding not to run for reelection his term ended in January of 2017.
Prior to service on the Commission, Chairman Porter spent 30 years in Midland Texas as a CPA working with oil and gas producers, service companies and royalty owners. Since leaving the Commission, Mr. Porter has reestablished his CPA practice and serves as President of Porter Production & Consulting Inc., where he invests in oil and gas production and consults on oil and gas regulatory and business issues. David also serves as Founder and Chairman of the 98th Meridian Foundation a 501 C (3) nonprofit concerned with energy, water and land issues.
He graduated magna cum laude from Harding University in 1977 with a bachelor's degree in accounting. He passed the CPA exam on his first attempt in November of 1977. As well as a Certified Public Accountant, Mr. Porter is also a Charted Global Management Accountant (CGMA). David and his wife Cheryl have one daughter and three grandchildren.
Read More