Resources
We value the positive coverage that NAPE events have received in the past, and we'd like to offer our assistance to the press in any way we can. We invite you to download any or all of the media resources below. If you have any questions about NAPE or our upcoming events, contact us at pr@NAPEexpo.com.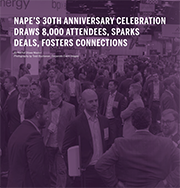 NAPE's 30th Anniversary Celebration Draws 8,000 Attendees, Sparks Deals, Fosters Connections
Download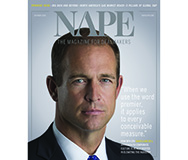 NAPE, the world's largest oil and gas prospect expo, has launched a new magazine to complement its semiannual expos: NAPE — The Magazine for Dealmakers.
Download