Over 12,000 Attendees, 700 Exhibitors Anticipated at NAPE Summit 2019 in Houston
02.07.2019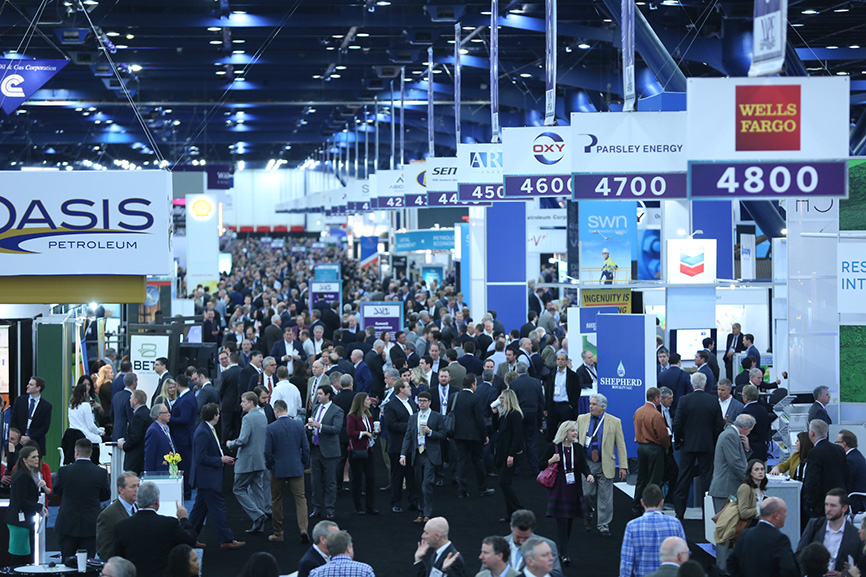 More than 12,000 professionals from around the globe will gather for a week of networking and professional development during NAPE Summit 2019, which will be held Feb. 11-15 at the George R. Brown Convention Center in Houston. In addition to the annual expo, NAPE Week will feature four networking events, five education seminars and a job fair.
New to NAPE Summit is the Connections & Conversations event, featuring Women in Energy. This exclusive event is designed to bring specific groups of people within the energy industry together to network with one another and gain inspiration from top industry leaders. During the event, Jacki Pick, host of The Jacki Daily Show and senior fellow at the Texas Public Policy Foundation, will moderate a discussion among the following panelists:
Jeanine Haller Piskurich, CPL, vice president of land and East Business Unit at BPX Energy
Jamie Beggs, senior vice president & CFO at Hunt Consolidated, Inc.
Kristi McCarthy, general counsel and vice president of land at Chevron North America Exploration and Production Company
The annual NAPE Global Business Conference will take place Wednesday, Feb. 13 and include insights from industry leaders and executives. Mike Grimm, president of Rising Star Petroleum, LLC, will keynote the conference with his presentation on "Mergers and Where Domestic E&P Is Going." Grimm will be joined at the conference by a lineup of expert speakers and panelists from BHP Billiton Petroleum, Chevron U.S.A. Inc., Energy Transfer Partners and Hunt Oil Company, among other companies and organizations.
"We're looking forward to another action-packed NAPE Week this year," said Jim Devlin, CPL, chairman of the NAPE Operators Committee. "At NAPE, we are committed to delivering impactful and valuable opportunities to our participating professionals and companies, and this year will be no exception."
During the two-day expo, NAPE Summit will provide opportunities for its exhibitors to further their reach by showcasing their products and services to prospective clients during the Prospect Previews and Capital & Service Provider Previews in the NAPE Theater. NAPE Summit will also host a Job Fair to give both employers and recruits an opportunity to connect, and attendees and exhibitors will be able to network with one another during the annual Icebreaker. Finally, NAPE Week will conclude with the Summit Sweepstakes Drawing for a brand new Jeep Wrangler. To register for NAPE Summit 2019, visit www.napeexpo.com.
About NAPE
NAPE – the oil and gas industry's marketplace for the buying, selling and trading of prospects and producing properties – brings oil and gas professionals together to meet, network, connect and do business. NAPE offers two expos annually in Houston – NAPE Summit in February and Summer NAPE in August – bringing together prospects and all the key players needed to evaluate, facilitate and execute deals. The internationally recognized NAPE was established in 1993 by the American Association of Professional Landmen and also includes IPAA, SEG and AAPG as partners. For more information on NAPE, please visit www.napeexpo.com and follow NAPE on Twitter at @NAPE_EXPO.