Lunch & Brunch
NAPE recognizes the value in offering free fuel in an environment conducive to networking. Take advantage of the complimentary meal options included in your NAPE registration. On Thursday, the buffet lunch will be serving fried chicken with all the fixings – a NAPE favorite! And back by popular demand, Friday will feature brunch with Texas–sized breakfast burritos!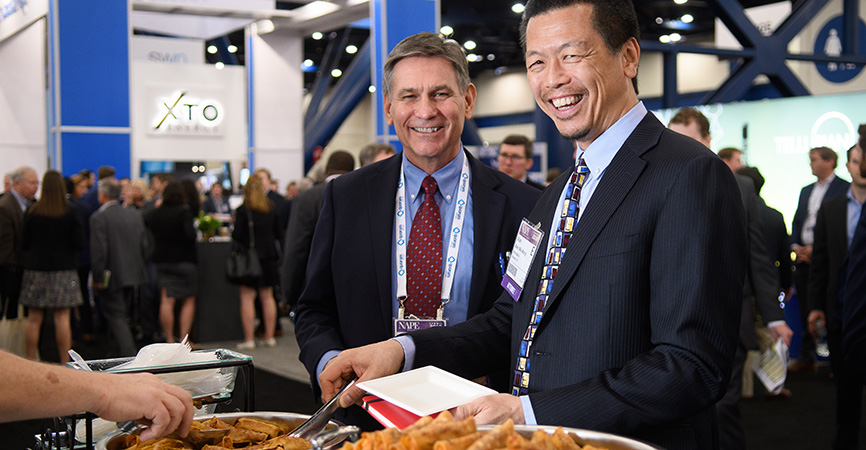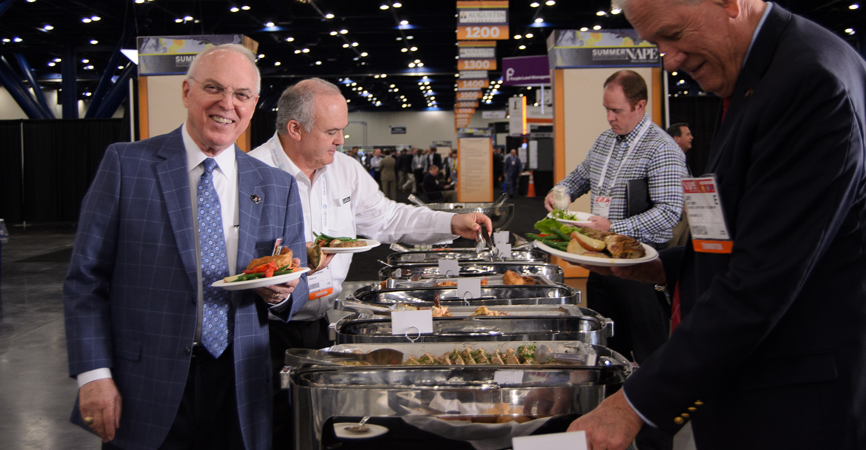 Lunch & Brunch Keynote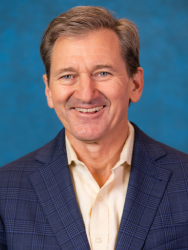 Houston, We Have a Problem
Synopsis
Providing secure energy—affordable, reliable and resilient—should be the primary objective of every global leader. Secure energy underpins economic health, helps lift people from poverty, and allows for environmental investment, including atmospheric emissions reductions. Economics teaches us that secure energy requires a mixed portfolio of options. Physics shows that dense energy—nuclear, natural gas, hydrogen, and even oil—are critical in that mix. Owing mostly to shale gas and shale oil, and to a lesser extent wind and solar, the US has enjoyed more than a decade of secure energy. The energy policies coming out of Washington and certain states, which legislate away energy choices such as natural gas in homes; mandate exclusive sale of electric vehicles; and inhibit construction of key infrastructure such as pipelines and nuclear power plants; serve only to limit optionality and accelerate our path towards insecure energy. Look no further than Europe to see the predicable, destructive outcomes. Such policies play directly into the hands of China, who controls key mineral supply chains for wind and solar, and Russia, who sits on top of major natural gas and oil reserves. We have a problem, but it's not Houston. It's time to put the false energy comparisons and party politics aside and get back to building a secure energy future.
Speaker Bio

Dr. Scott Tinker brings industry, government, academia, and nongovernmental organizations together to address major societal challenges in energy, the environment, and the economy. Dr. Tinker is Director of the Bureau of Economic Geology, the State Geologist of Texas, and a professor holding the Allday Endowed Chair in the Jackson School of Geosciences at The University of Texas at Austin. With Director Harry Lynch, Tinker co-produced the award-winning documentary films Switch and Switch On, which have been screened in over 50 countries. Dr. Tinker founded the nonprofit Switch Energy Alliance, whose educational materials appear from schools to board rooms globally. Tinker is the host of PBS Energy Switch, an energy and climate talk show appearing on over 200 PBS stations nationwide, and Earth Date, featured weekly on over 450 public radio stations in all 50 United States. In his visits to some 60 countries, Scott has given over 1000 keynote and invited lectures. Dr. Tinker presented a TEDx talk on The Dual Challenge: Energy and Environment. Scott serves on public company boards and science councils, Trinity University's Board of Trustees, and is an angel investor who has helped bring companies from startup to acquisition. His writing has appeared from Forbes to Fortune to Scientific American. Dr. Tinker has served as president of several international professional associations and is an AGI Campbell Medalist, AAPG Halbouty Medalist, GCAGS Boyd Medalist, AIPG Parker Medalist, and a Geological Society of America Fellow.
Read More