Lunch & Brunch
Thursday, February 2
Join us for lunch featuring keynote Alex Epstein, author of New York Times best seller The Moral Case for Fossil Fuels. If you're looking to continue your networking during the lunch hour, we recommend attending lunch before or after the keynote.
11:15am – 1:15pm CST
Expo Lunch Buffet
Attendee or Exhibitor Badge Required
Hall B, 3rd Floor
Noon – 12:30pm CST
Alex Epstein — Expo Lunch Buffet Keynote Speaker
Attendee or Exhibitor Badge Required
Hall B, 3rd Floor
0.5 AAPL CEU
Friday, February 3
9:30am – 11:30am CST
Expo Brunch
Exhibit Hall, 1st Floor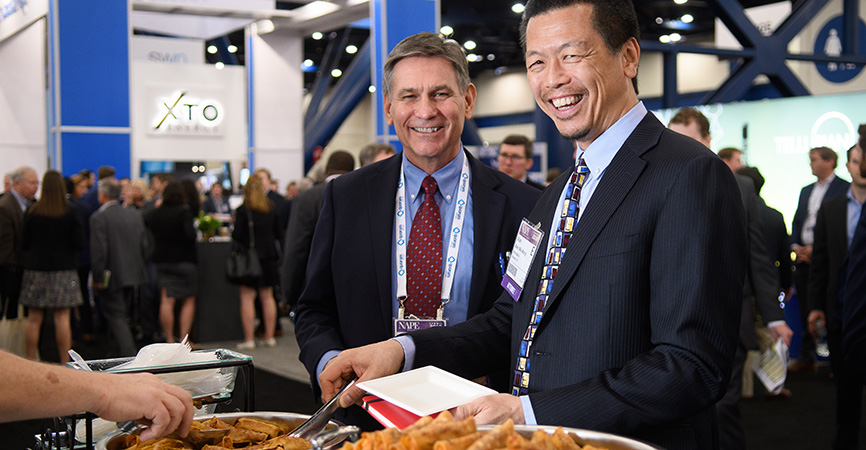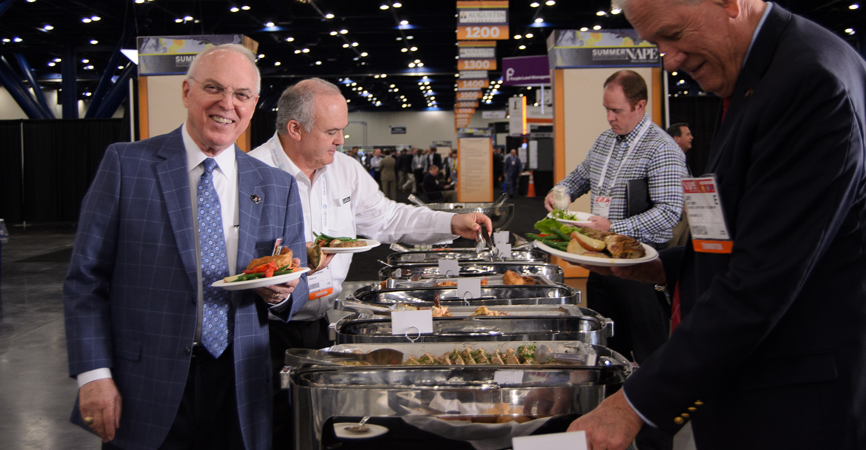 Lunch & Brunch Keynote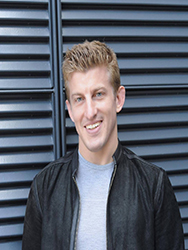 Alex Epstein
Fossil Future: Why Global Human Flourishing Requires More Oil, Coal and Natural Gas — Not Less
Synopsis: In this talk, philosopher and energy expert Alex Epstein will make the case that if we look at not just the negative side-effects of fossil fuels but also their benefits, humanity should actually use more fossil fuels in the decades to come.
While the media today claim that we are in the midst of both a "renewable revolution" and "climate emergency," reality proves the opposite.
Fact: Fossil fuels are still the dominant source of energy around the world and growing fast—while much-hyped renewables are causing skyrocketing electricity prices and increased blackouts.
Fact: Fossil-fueled development has brought global poverty to an all-time low.
Fact: While fossil fuels have contributed to the 1 degree of warming in the last 170 years, climate-related deaths are at all-time lows thanks to fossil-fueled development.
Today's pervasive claims of imminent climate catastrophe and imminent renewable energy dominance, Epstein will argue, are based on faulty thinking methods, false assumptions and anti-human values.
The path to global human flourishing, Epstein will argue, is a combination of using more fossil fuels, getting better at "climate mastery" and establishing "energy freedom" policies that allow nuclear and other truly promising alternatives to reach their full long-term potential.

Speaker Bio
Alex Epstein is a philosopher and energy expert who argues that "human flourishing" should be the guiding principle of energy and environmental progress. He is the author of the new book Fossil Future (May 2022, Penguin Random House) and the New York Times bestseller The Moral Case for Fossil Fuels. He is also the creator of EnergyTalkingPoints.com — a source of powerful, well-referenced talking points on energy, environmental, and climate issues.
Widely recognized as a master of persuasion and debate on energy issues, Epstein has spoken at dozens of Fortune 500 companies and dozens of prominent universities, including Harvard, Yale, Stanford and Duke, his alma mater. He is also a highly sought-after consultant on messaging, working with dozens of major political offices on pro-energy, pro-freedom messaging.
Read More