Summit Sweepstakes Drawings
Networking is the most frequently given reason to attend NAPE, and what better environment to mingle with old colleagues and make new ones than waiting to see if you've won? That's not a rhetorical question; there's no better place. The expo floor will be buzzing with anticipation for the winners of the sweepstakes to be announced. Be sure to enter the drawings by dropping your ticket at the Sweepstakes Booth on the expo floor. You must be present to win each drawing, so plan on sticking around until the show closing on Friday.
2022 Summit Sweepstakes
We are excited to feature something a little different this year! The 2022 Summit Sweepstakes will have a Land and Sea theme. The winner of the drawing will be given two prize options and will have to select between the Slingshot S (Land) or Sea Doo Switch (Sea).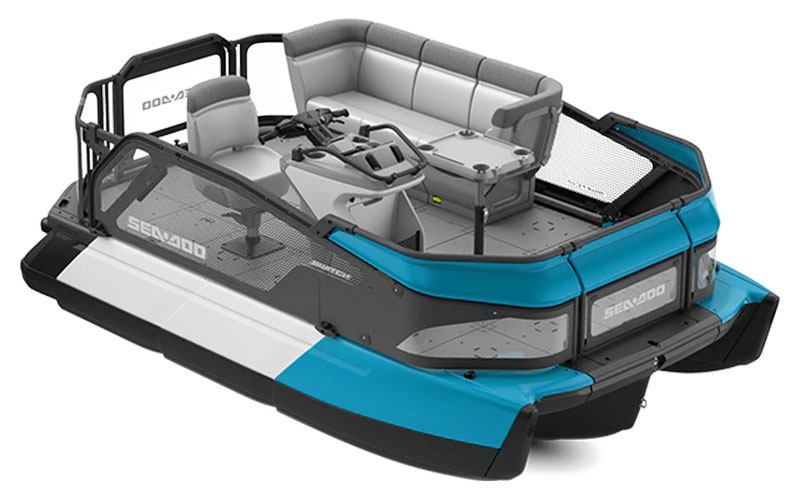 A sample of the Slingshot S vehicle is pictured on the left and a sample of the Sea Doo Switch boat is pictured on the right.