Nape Classic Plus Schedule
October 25-26, 2022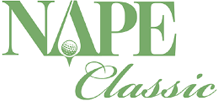 Thank you to our sponsors and participants for making the 2022 NAPE Classic Plus a resounding success!
Past Education Seminars
Accredited for 3 AAPL CEUs, 3 TX CLEs, 3.5 OK CLEs and 2 CO CLEs
Oil & Gas Market Dynamics: What Comes Next?

Synopsis: This presentation will explore the current supply and demand trends impacting the market and driving prices with detailed discussion on what recovery looks like. Specific topics will include demand recovery, geopolitical disruption including Russian sanctions, Iranian nuclear deal and various other topics, including global economic trends, U.S. production growth and the current energy transition.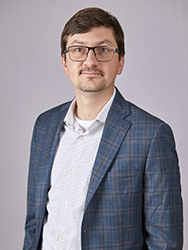 Sarp Ozkan
Vice President — Commercial Product, Enverus

Speaker Bio

Sarp Ozkan is a vice president, commercial product for Enverus. He joined the company through the acquisition of products and services from Ponderosa Advisors in 2016. He has more than 10 years of research and modeling experience in the upstream, downstream and power markets. Ozkan has been a trusted energy markets expert for the media and has led consulting projects around many M&A and strategy related inquiries. He also has presented at many commercial and academic conferences around the world and been published in several peer-reviewed journals. At times, he has been asked to provide insights and forecasts to state regulatory bodies throughout the U.S. for their planning committees. Ozkan's focus on data-driven modeling and his ability to incorporate the effects of technological and market advances into analyses provides clients a thorough picture of the present and the future in their area of interest within the energy industry and its ongoing transition.
He holds a master's degree in mineral and energy economics from the Colorado School of Mines, a master's degree in petroleum economics and management from the Institut Français du Pétrole and a bachelor's degree in economics from the University of Chicago.
Fixing Our Broken Energy Policy
Synopsis: With energy prices reaching record highs this year, threats of looming summer blackouts, warnings of fuel shortages, rising prices of everything as a result of astronomically high diesel prices, it is clear that U.S. energy policies are failing us. David Holt, president of Consumer Energy Alliance, will discuss the energy policy decisions that got us here and what can be done from a policy perspective to reverse course and make energy affordable and reliable once more.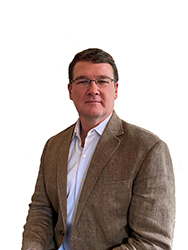 David Holt
President, Consumer Energy Alliance
Speaker Bio
David Holt has served as president of Consumer Energy Alliance since January 2006.
He has almost 30 years of experience working for state and federal agencies and Congress and directing outreach and advocacy efforts. He founded what became HBW Resources in 2005. Previously, Holt served as vice president of government affairs for Hart Energy Services; senior legal and energy counsel to Chairman James E. Nugent of the Texas Railroad Commission; counsel to the House Judiciary Committee; and in public affairs for the U.S. Department of State.
Holt currently serves as president of Consumer Energy Alliance, a trade association that focuses on expanding the dialogue between the energy sector and the rest of the economy. With more than 280 corporate members and 450,000-plus individual members representing every sector of the U.S. economy, Consumer Energy Alliance has become the "voice of the energy consumer."
He regularly authors op-eds and appears in national media outlets. He is a frequent speaker at national energy forums, has testified before Congress and is regularly sought out by policymakers and business leaders.
Holt serves as a founding board member of the Consumer Energy Education Foundation and a member of the board of trustees of the St. Anne Catholic Foundation. He also is managing director of HBW Resources, a strategic planning consultancy. He is a member of the Texas Bar Association and the Houston Bar Association.
He and his wife, Maureen, have three children and reside in Houston.
What You Need to Know About Bitcoin Mining

Synopsis: Providing an overview of bitcoin mining, Giga Energy co-founder Brent Whitehead and Bluebonnet Digital Resources co-founder Chip Simmons will explain the benefits of bitcoin mining as a way to create an alternative market for flare or stranded gas and unlock hidden value into underutilized electric infrastructure.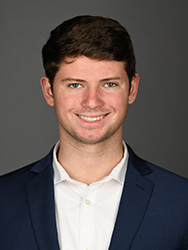 Brent Whitehead
Co-founder, Giga Energy

Speaker Bio

Brent Whitehead is the co-founder of Giga Energy. Giga provides flare mitigation by deploying onsite power generation and bitcoin data centers. Giga focuses on being a vertically integrated natural gas bitcoin mining company. Whitehead comes from an oil background, which led him to entrepreneurial ventures in the energy space. He attended Texas A&M University, where he studied industrial distribution.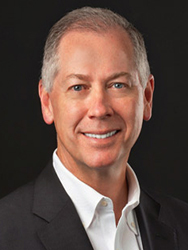 Chip Simmons
Co-founder, Bluebonnet Digital Resources
Speaker Bio
Chip Simmons is Titanium's co-founder and chief executive officer. He manages the firm and focuses on investment strategy, industry partner/investor relationships, opportunity generation and investment decision-making. Simmons is an industry veteran who has managed energy investments for numerous oil and gas companies across multiple shale plays, including the Marcellus, Eagle Ford, SCOOP, STACK and Permian plays, including divestitures of approximately $600 million. Prior to forming Titanium, he was the managing director of Clear Creek Capital, an oil and gas asset management firm that originated and managed investments in AB Resources, Kerns Petroleum, AleAnna Resources and Torch Resource, among others. He graduated summa cum laude from Yale University and served on the boards of Kerns Petroleum, AB Resources and Titan River Energy.
Schedule
Golf Schedule
6:00am – 8:00am
Registration and Material Pick Up
Golf Club of Houston
7:00am – 8:00am
Breakfast
Golf Club of Houston
7:30am – 8:00am
Golf Clinic
Golf Club of Houston
8:00am – 12:30pm
Golf Tournament
Golf Club of Houston

12:30pm – 2:00pm
Luncheon & Awards
Golf Club of Houston