Oil and Gas Optimism Reigns at NAPE Summit 2019
02.27.2019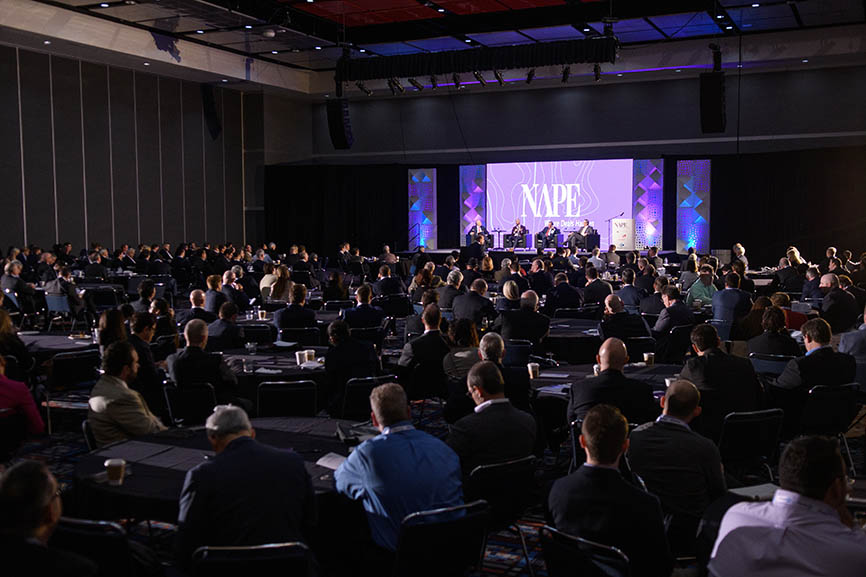 HOUSTON—More than 12,000 industry professionals attended the 2019 NAPE Summit at the George R. Brown Convention Center on Feb. 11-15. The attendance represented the strengthening of the oil and gas industry following the most recent downturn, according to Jim Devlin, CPL, chairman of the NAPE Operators Committee.
"We continue to see the oil and gas industry grow, and this year's NAPE Summit was a true reflection of how strong our profession is today," Devlin said in a statement.
Enthusiasm for the future of the industry was evident at the NAPE Business Conference on Feb. 13. That optimism has spread across the globe as well.
Israel's chief geologist, Michael Gardosh, told Hart Energy's Velda Addison during a sidebar at the conference that the Levant Basin holds tremendous potential deep oil prospects. "There are various types of reservoir rocks. We see good conditions for maturation of oil. It's particularly in the deeper layers."
The push for oil and gas investment comes amid improving market conditions and as deepwater exploration works to make a comeback with technological advances such as in 3-D digital seismic imaging at its side.
Israel is offering licenses for 19 blocks, which each span up to 400 sq km (154 sq miles), in five zones in the southern portion of Israel's territory in the Eastern Mediterranean Sea. Comprising multiple blocks, each zone covers up to 1,600 sq km (618 sq miles), according to the ministry.
In the U.S. Mike Grimm, president of Rising Star Petroleum, told the audience at the business conference, "Looking to 2019, the Unites States' supply will continue to grow while oil is over $50 a barrel. The Permian will continue to dominate with the Eagle Ford and Bakken as strong second place finishers."
But perhaps the most optimistic point of view came from Nicole Leonard, senior energy analysts at S&P Global Platts. Leonard argued that oil prices are primed to jump above $70 a barrel by the end of 2019. Why? She pointed to a series of triggers across the oil and gas chain as production continues to bound forward, especially in the Permian Basin; pipelines come online faster than expected; and capital is freed up for a massive midstream infrastructure buildout.
"In 2020 when it actually happens, we're going to see volatility, we're going to see refineries scooping up oil, bidding up prices, and that's why we're getting above $65, $70 WTI [West Texas Intermediate]," she said.
Leonard is keeping a close eye on it all.
"This year and next year," she said, "is when all the excitement is going to happen."
Len Vermillion
Hart Energy